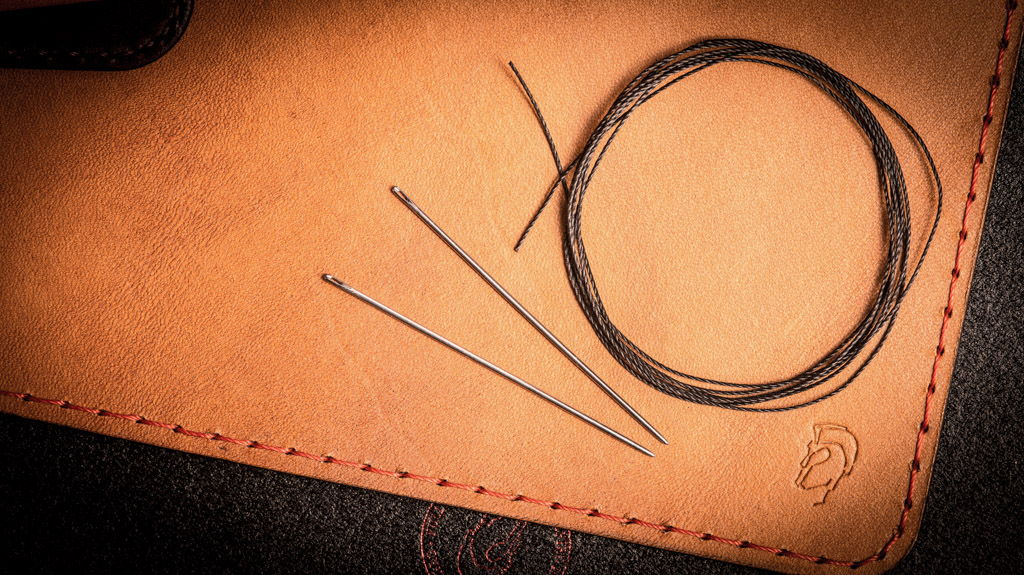 Real leather.    Handstitched.    Made in the USA.

Fullgrain Leather
The elegance and character of DaVarg leather are evident in these pictures. The individual grains are visible, with no synthetic coating covering them up. The 3 dimensional effect and the depth of the embossed DaVarg Helmet logo show the unique quality of our leather.
This is because DaVarg leather is sourced from only vegetable tanned, full-grain leather from select cowhides. The top grain is preserved - with all its natural marks and imperfections - on the animal hide. Our leather is not buffed, coated or embossed with artificial grain patterns. Every grain and every mark made on DaVarg Leather further adds to the unique look, feel and durability that is characteristic of real leather.

The full-grain surface, along with a strong and fibrous corium support layer, ensures that this leather is durable and will develop a rich multi-tone patina as it ages. These qualities are enhanced even more as the leather matures gracefully with everyday use.

Handmade Saddle-stitching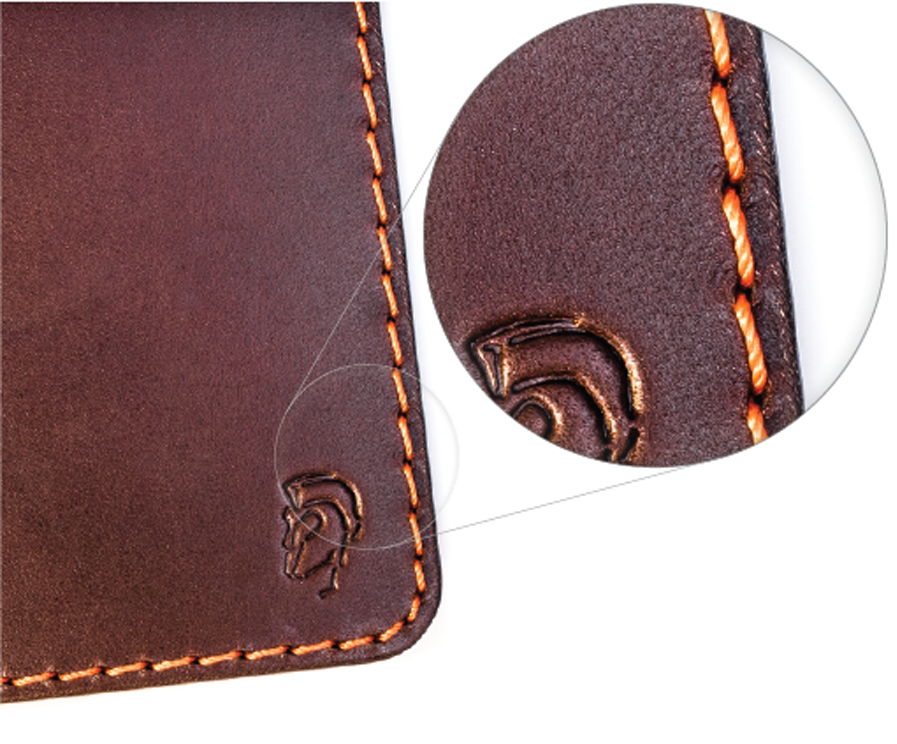 Once you observe closely the stitching on any DaVarg article, you shall see that it is in perfect alignment, set a fixed distance away from the edge of the leather. Even on rounded corners the handmade stitching follows the edges with precision - the thread pitch is constant and the every stitch has a slight lean. The contrasting color of the red-line stitching compliments the elegance of full-grain leather. 
The secret to our stitching's beauty and consistency lies in the unique hand stitching pattern we developed from western saddle making. Unlike weak machine-made lock-stitches, with their thin, unraveling threads, saddle-stitches are strong, durable and compliment the durability and longevity of full-grain leather.

At Castello DaVarg, we do not use sewing machines to join leather. Nor do we use glues, paddings or linings. We only use thread and needles.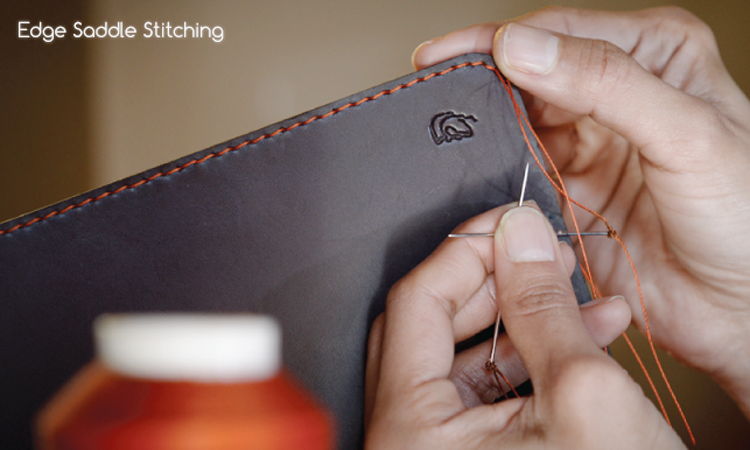 Hand-stitching uses two needles and one thread. Long before sewing machines, saddle stitching has been used for joining thick leather in horse saddles. The stitching involves crisscrossing two needles with one thread - one hole at a time, tensioning each stitch, creating strong interlocking stitches. Saddle stitching takes patience, but it is worth it.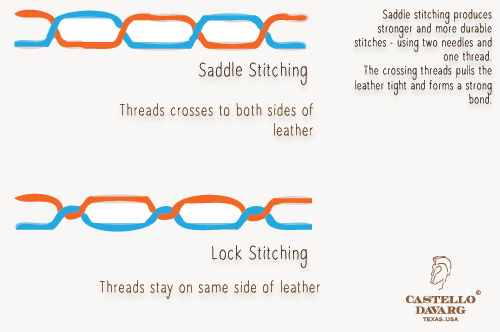 Saddle stitching creates the most consistent, duarable stitches. Since the threads criss-cross, a break in one of the threads will not unravel the entire stitch length. 

The Timeless Character of Leather 
Why do we cherish full-grain leather, and what causes its allure? 
While our affection for genuine leather may not be easily explainable, there are many properties of leather that command our adoration. Full-grain leather is durable, has a high strength-to-weight ratio, and is smooth, supple and pliable. It does not shed, peel or tear easily.
Full-grain leather matures well, aging gracefully with everyday use while developing a unique character that reflects that of its user. The wear, pull-up marks, and muti-tone patina further adds to the character. It has the unique smell, touch, and feel that is unmatched by any manmade material. 
These qualities, along with the intrinsic complexity and rarity of premium vegetable-tanned full-grain leather, only add to its allure and character.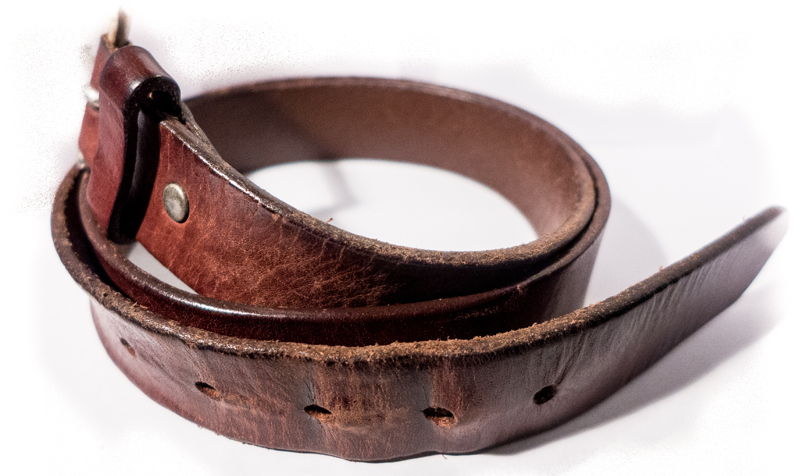 A 23-year-old leather belt still used by the lead designer at Castello DaVarg. Note the growth marks at buckle holes and the rich patina developed by two decades of use.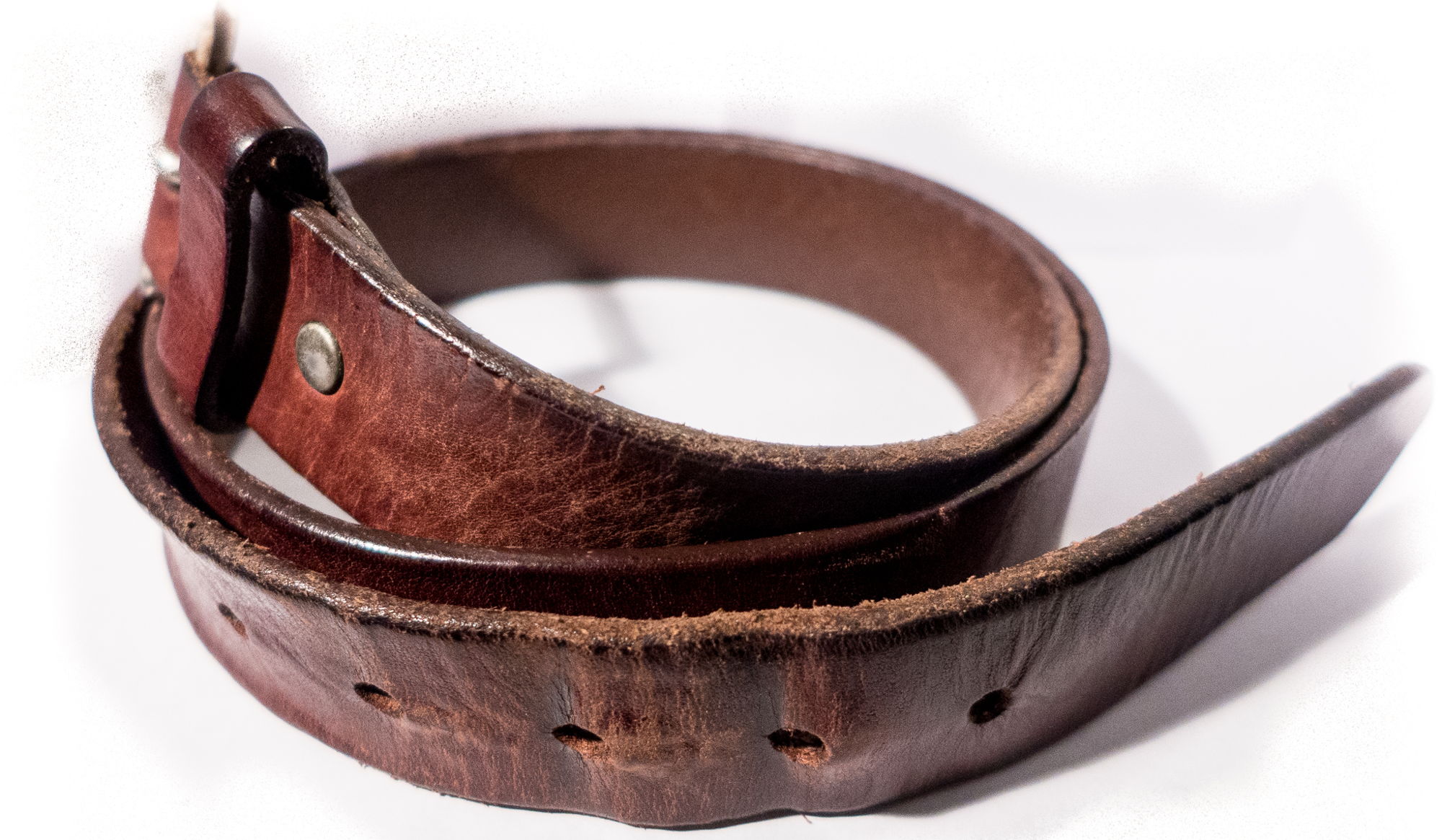 5 Shades of DaVarg Leather
While we minimize coatings or treatments on our leather grain, we do tint the leather in five select shades. This tinting is achieved with dyes that penetrate deep into grain and corium layers but leave the top grain uncoated. 
The penetration of tint into grain is optimized, fine-tuned so that the tint does not wear off easily with usage. Rather, it enhances the pull-up effect that is characteristic of full-grain leather. We complement our outside tints by treating the corium side of leather with a darkly-colored stabilizer. This proprietary treatment ensures that the loosely woven corium fiber does not come loose as the leather matures with use.
If you would like to experince the quality of DaVarg leather, you can order a free KETAG from the online store.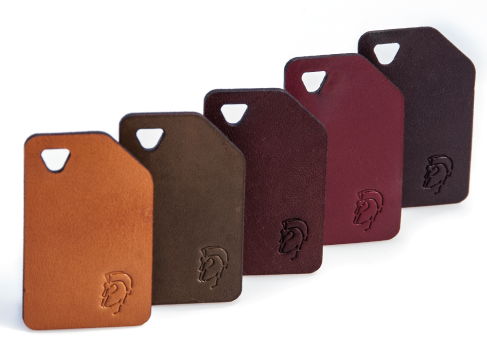 DaVarg Shades (From Left to Right):
KARMEL, TOBAC, TIRRA, EMBER, KAPPI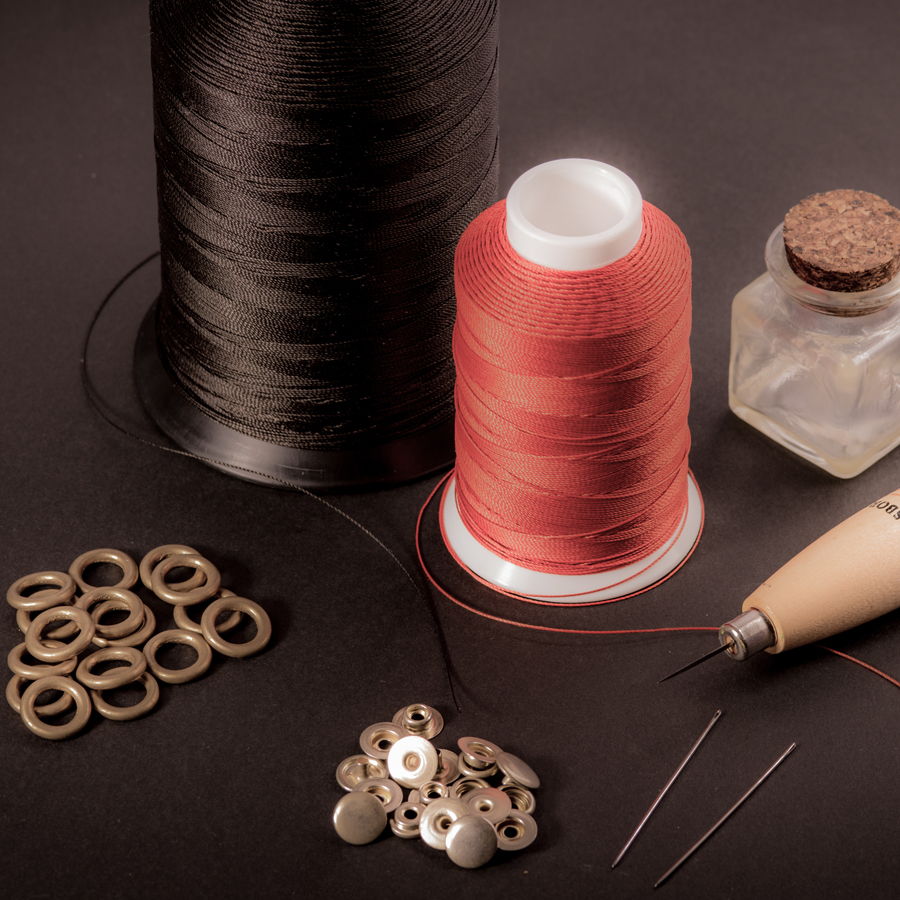 The diligence we put into selecting our leather also extends to the other materials we use in handcrafting our products.

We limit the materials to the few that compliment the durability of full-grain leather. The three primary materials used are waxed, high strength thread, solid brass hardware, and, of course, full-grain leather.  
The solid brass used in the double cap rivets, rings, and clips is chosen for its unique properties: it is strong, durable, does not corrode, and will develop a unique patina as it ages alongside the leather.

Such a selective set of materials enables us to focus on quality and consistency as we create articles that provide utility and durability. 

Designed & Made in the USA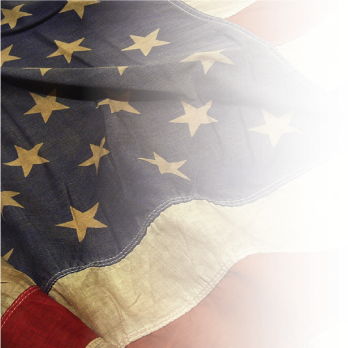 We are commited to design and craft our articles in the United States.
The full-grain leather for our articles is sourced only from select tanneries in USA. We develop our articles in our design offices in McKinney, Texas, and craft them in Dallas, Texas. Keeping our design, crafting operations, and supply sources within the USA is essential to ensuring the quality and consistency you would expect from Castello DaVarg.
Our pride is evident in our seal of quality, marking every article we make as "Crafted in USA".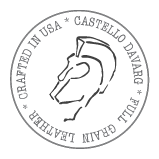 ;