The Five Shades of Leather
 Vegetable tanned cow hide has a creamy shade that can attract dirt and stains. To prevent any unwanted staining and to further add character, we  tint the grain side with deeply penetrating dyes of various custom shades. These dyes tint the grain fibers and cross over to the corium layer, yet leave the top grain surface uncoated. This deep tinting ensures that minor scuffs  do not expose any uncoated grains as the leather is put to use.
In most leathers, the corium or back side of leather is often unfinished- this causes the corium side to attract moisture or get stained, and have its fibers quickly come loose.  We find this undesirable in our articles, and so the back side of DaVarg leather is also coated with a specially formulated layer that bonds the corium fibers together. 

Available in 5 shades- but not in black
Castello DaVarg has developed five shades to tint our leather - but wont ever tint our leather in black.
Why? Because black shaded leather, in our opinion, is an indication of substandarad leather. Such dark, opaque coatings hide the natural character of leather and are often used to disguise substandard leather with a fake grain embossing to mimic full-grain leather. 
So, if you are looking for black coated leather- sorry, you will have to keep looking for it elsewhere.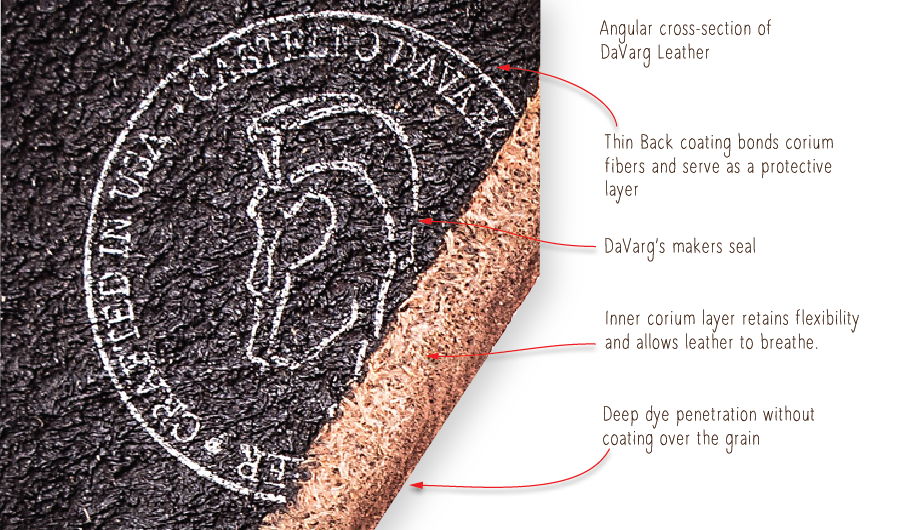 The five shades we chose represent a darkening trend, with KARMEL as close to the original vegetable-tanned look, while KAPPI is the darkest tint. We selected these five shades carefully to retain the natural elegance  of the full-grain leather. Unlike artificial or substandard leathers DaVarg Leather is dyed and not coated over the grains.  Dyeing with penetrating dyes ensure that grain structure is unchanged. A lack of coating allows the leather to absorb moisture and the oils necessary to develop the multi-tone patina characteristic of leather.
We took a lot of time perfecting these shades,  to ensure that along with the contrasting red-line stitching, they will enhance the elegance and character of DaVarg leather as you mature them with everyday use. 

KARMEL
KARMEL is one shade darker than the natural veg-tan leather shade. This shade is very close to the tan and is a popular tint for leather articles. The natural marks are very visible and showcase the authenticity of leather. The leather will darken with use, developing the rich multi-tone patina better than any other shade.
For faster and deeper aging characteristics, use EEVEs' Leather Balm.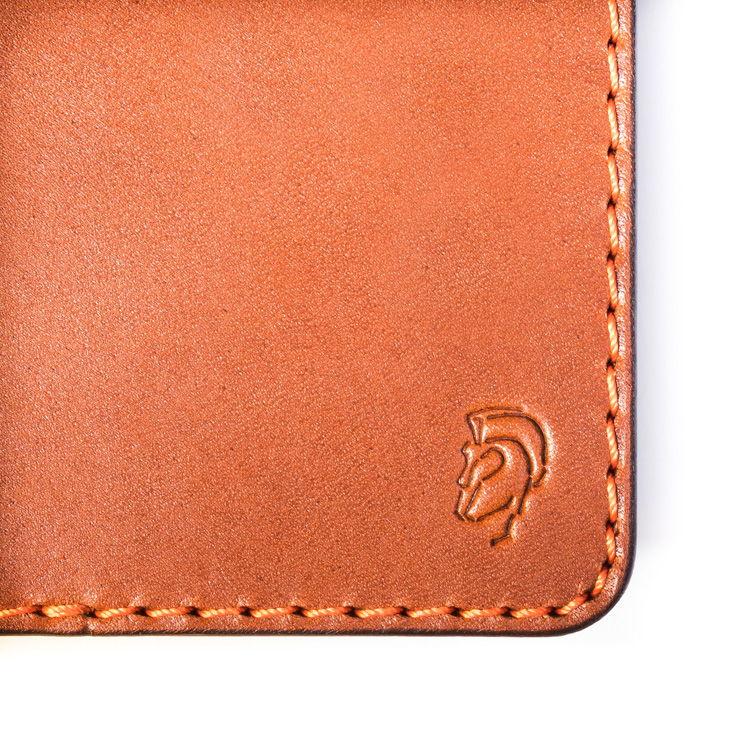 TIRRA
TIRRA reminds us of earth. It is brownish tint and has a rich patina that evokes the memory of old classic  leather.  Like KARMEL, the grain marks and character are highly pronounced in TIRRA. The pull up effect will be still evident, and renders the leather to develop the rich patina and excellent aging characteristics.
If you are ever unsure of which DaVarg shade to obtain,  go with TIRRA- it is timeless.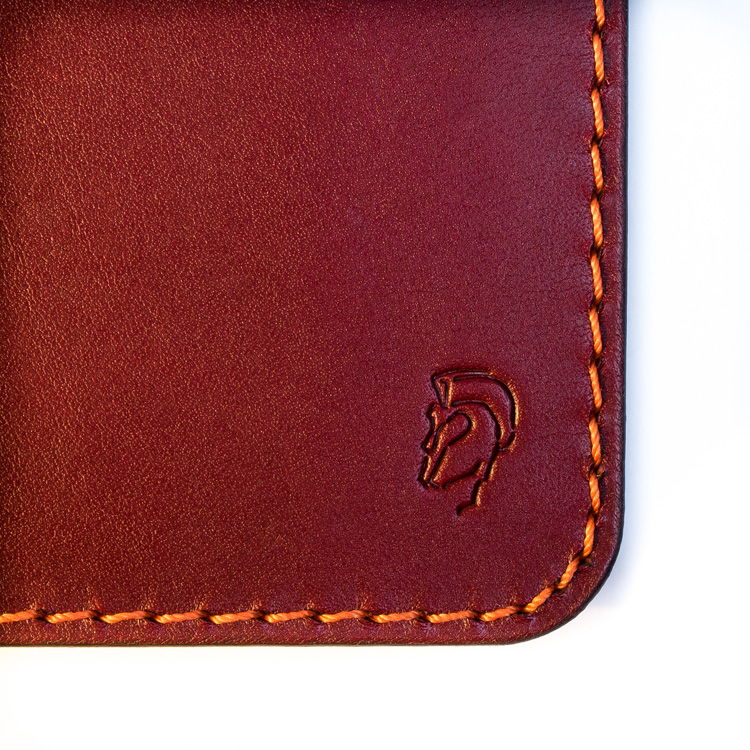 EMBER

EMBER displays deeper tones of red and brown. It is a bolder tint than TIRRA, but the brown undertone enhances the features and marks on the grain layer. The pull up effect of leather is pronounced in EMBER, but the leather will not age as fast as those colored with KARMEL or TIRRA. Due to this, EMBER still maintains the natural look and feel of genuine leather, and makes it suitable for hardwearing cases and bigger articles.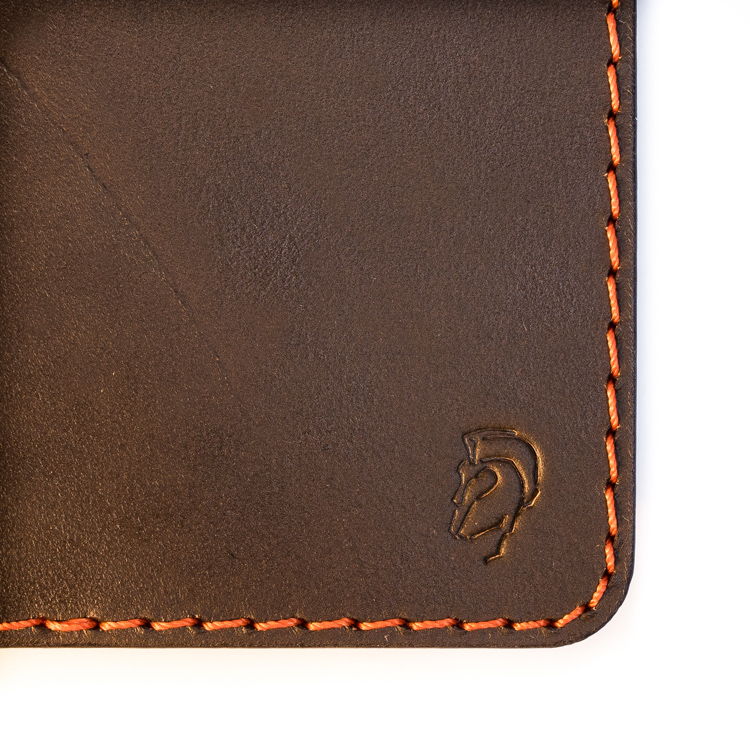 TOBAC

We developed TOBAC as a unique shade and named after aged tobacco , which balances green and brown shades. This balance creates the allure of TOBAC, different from all our other shades. The grain character is pronounced in Tobac, and the leather takes an vintage tone. TOBAC shade combined with contrasting red-line  stitching can give a unique old-world look you will not see elsewhere.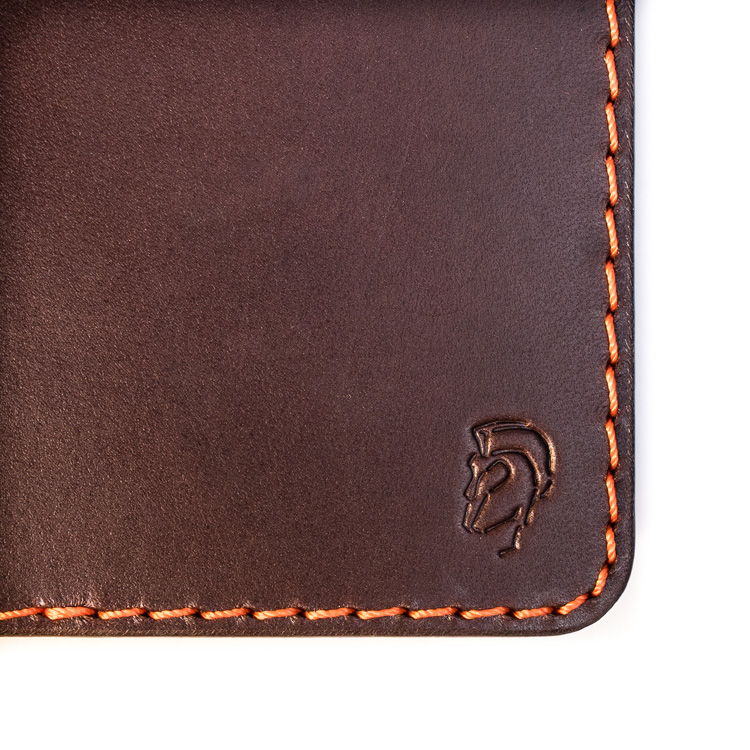 KAPPI
KAPPI is derived after the shades of dark-roasted coffee beans. KAPPI and can be compared to espresso or dark mahogany shades. Despite the more subtle appearance of the grain, the distinct character of full grain leather is still showcased through KAPPI. KAPPI is developed for those who prefer the darkest shade of leather. The red-line stitching is very pronounced in KAPPI and only adds to its allure. 
It should be reiterated that Kappi is not black. Castello DaVarg does not coat or tint our leather with a black shade. We maintain the belief that any black coating hides the character of leather and is mark of substandard leather. 

Shade Variations: 
Due to the natural variations, and variations between hides and processes, we can guarantee that no two  DaVarg articles will have the exact shade. Further, the shades of the articles will undergo changes as the leather matures with daily use while developing the pull effects and the patina. Therefore, no matter which shade you select for your article, you can expect it have the authenticity and uniqueness of full-grain leather.

 

;