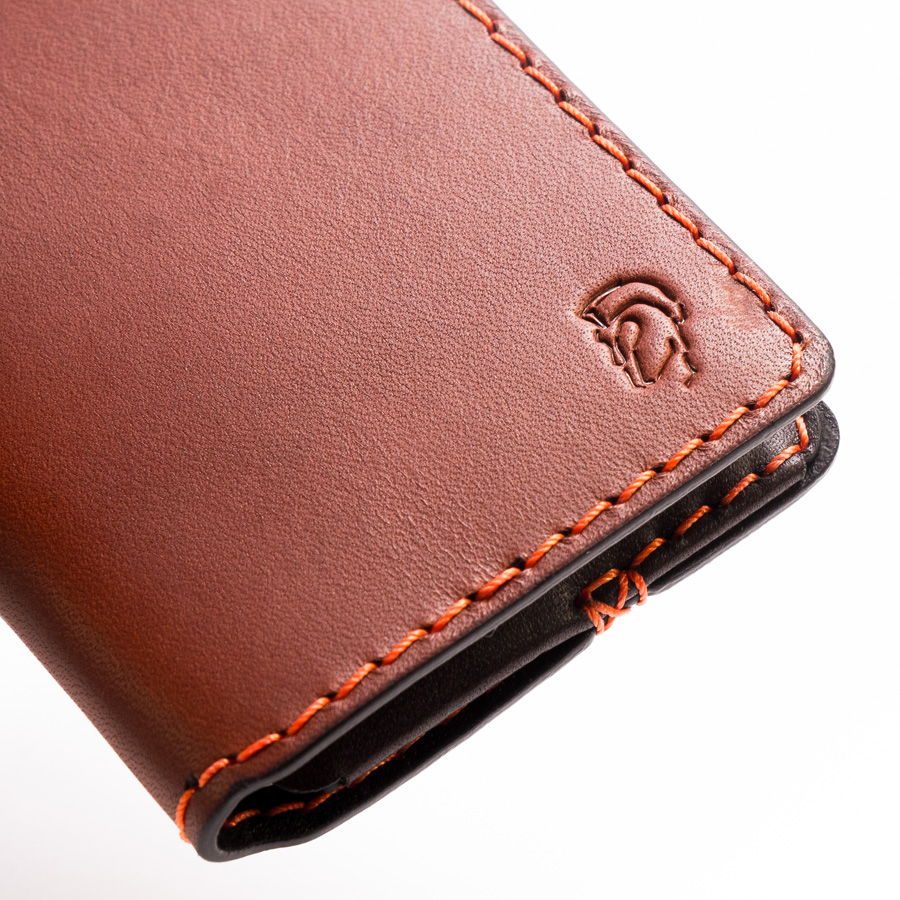 All Leather
Mens Wallet
Hand made
in USA

Select  your
wallet below
Designed and crafted to last a lifetime
DaVarg Wallets are created the old fashioned way- hand made with  full grain leather  and saddle stitching.  Even the inner pockets are made with full grain leather. There is no glue, no padding or lining.  There is no machine stitching either. All edges and the pockets are hand stitched;  one stitch at a time.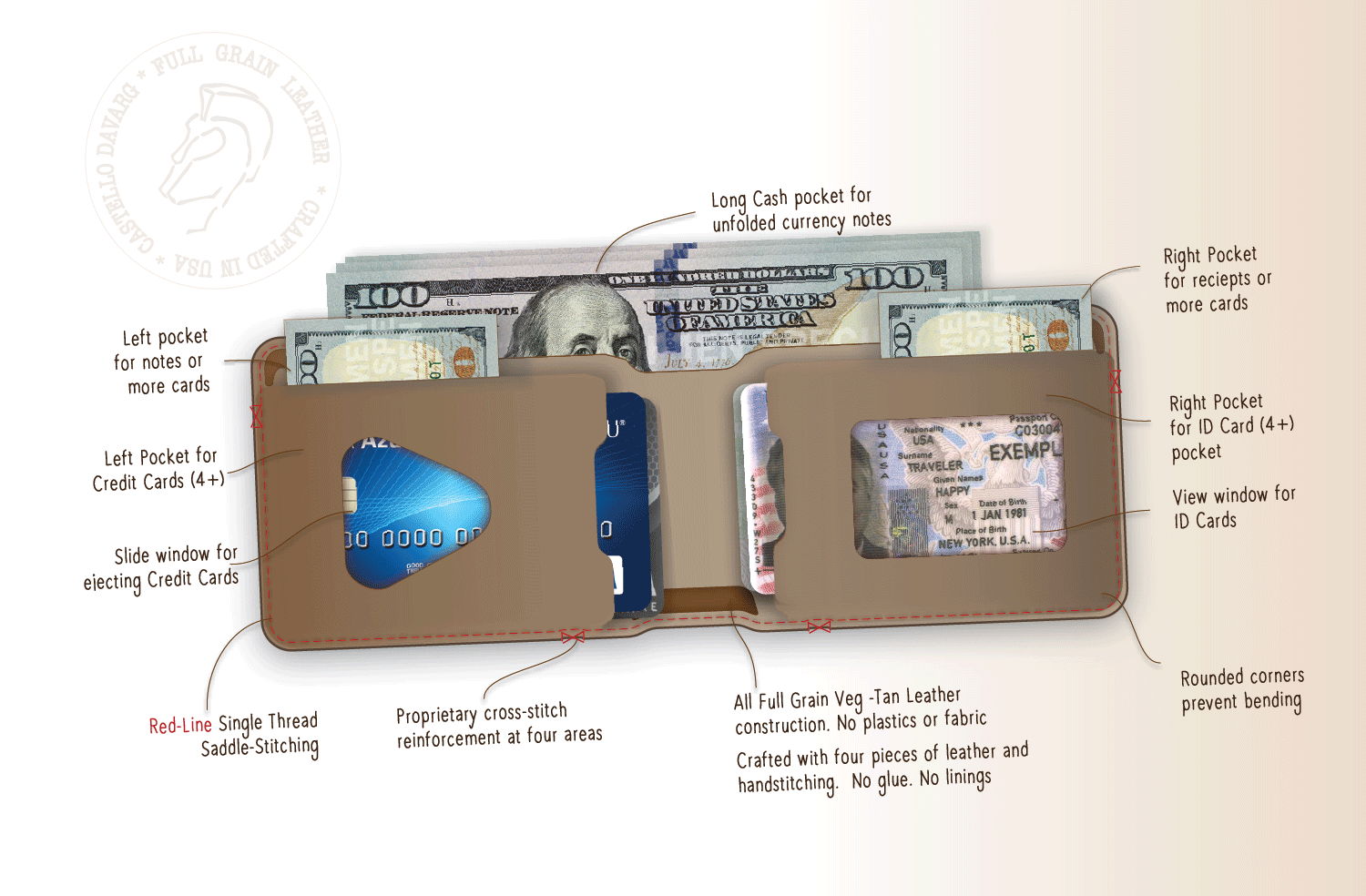 Our wallet  designs are very functional - the pockets and slots accommodate cards and currency notes. The windows and reliefs provide easy access to the cards and the leather will expand to accommodate more contents.
That's our way of creating the most elegant, functional walletthat will last a lifetime.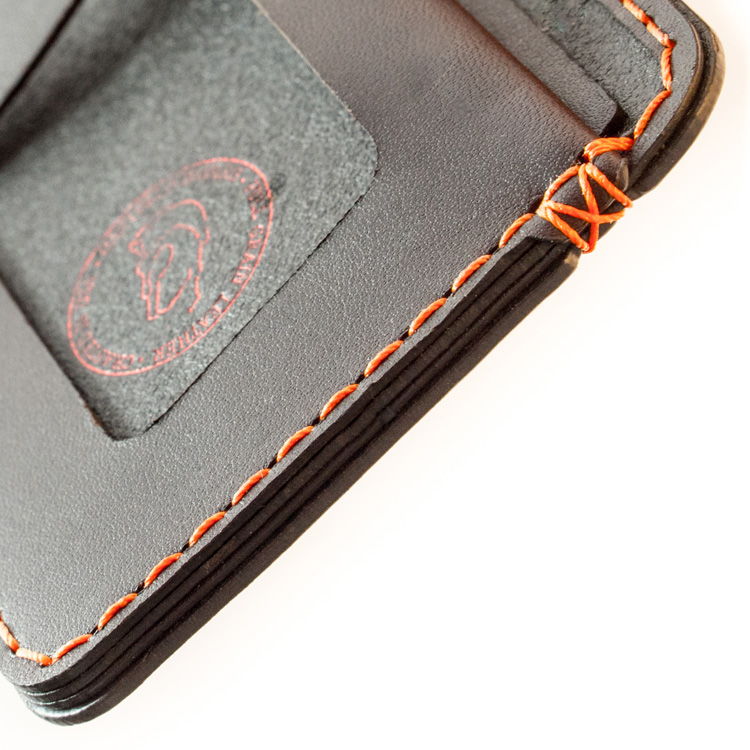 Hand made. 
Hand stitched.
Every detail on DaVarg Wallet  is carefully designed  and crafted. The leather thickness, the cut and the stitch position are chosen carefully. The corners are rounded with leather edges  smoothed with a durable finish.
We designed the stitching to be simple and elegant. On our wallets a single stitch line along the edges, secures all pockets and tabs. The pockets are also reinforced with unique cross lock stitching, along this stitch line. ​​​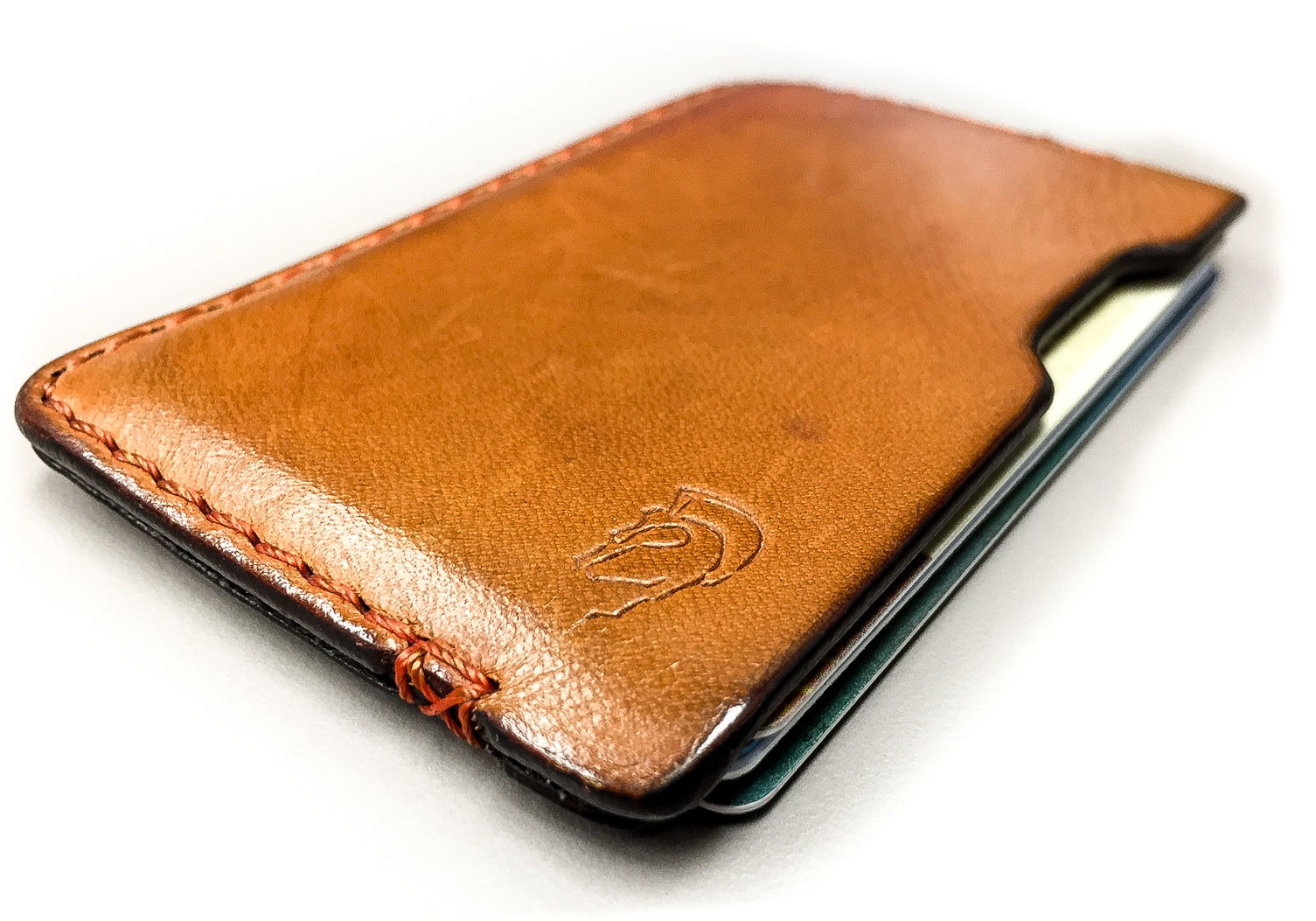 If you like it new, you will love it old
Shown above is a well aged SAGO wallet. Such aging properties of our wallets are derived from the full grain leather and hand stitching.  With contant use, the leather will soften and the stitching will set in; as the wallet matures gracefully.   
The durabilty of leather is complimented the durabilty of our stitching.  This hand stitching takes time - for instance,  it takes more than hour for stitching alone on the BRAMA Wallet.  But, once run your fingers over those consistent and durable stitches, and you will realize that it was  time well spent.
Read more about our  hand stitching. 


Real Leather.
Full grain. Vegetable Tanned.
The elegance and durability of full grain leather is unmatched by artificial materials. This is due to the unique dual fibrous structure of animal skin  that was developed naturally over years. The outer epidermal grain layer gives us the smooth luxurious surface and the inner corium layer  gives the strong yet flexible support to grain. 
Both grain & corium layers of DaVarg leather can be seen in the enlarged cross section. The 'makers seal'  is on the corium side. 
Read more about DaVarg leather.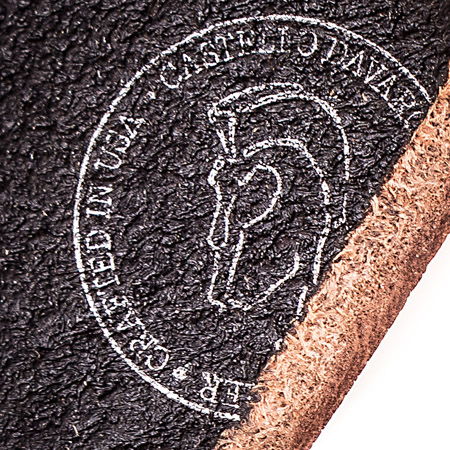 Five shades to match your preference
DaVarg leather is available in five select shades. This shades are achieved with dyes that penetrate deep into grain and corium layers but leaves the top grain uncoated.  The penetration of dye into grain is optimized, so that it does not wear off easily with usage- yet enhances the pull up effect that is characteristic of full-grain Leather. 
These shades are perfected to ensure that along with the contrasting red-line stitching, they will enhance the elegance and character of natural leather they mature with everyday use. 
Read more about DaVarg shades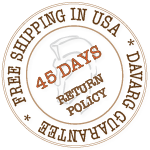 Buy with confidence. 
45 day trial. Easy returns
Our return policy is simple. If for any reason you are not delighted with your DaVarg wallet, please return it within 45-days for a refund.
 This is also our way of showing  our confidence in design, materials and crafting and our commitment to your satisfaction. 


✩✩✩✩✩   Masterpiece.  Exceptionally well designed. Rich look, modern elegant design, compact but sleek and holds 10 plus cards. Highly recommended.

✩✩✩✩✩   Best in Class. This wallet combines the elegance of leather and exquisite handstitching. Slim yet highly functional. Leather is maturing .....

✩✩✩✩✩   Perfect Wallet. Over the 2 years I have been using this wallet it is holding up very well. The stitching and leather are top quality. 

✩✩✩✩✩   Davarg is the best. I own a few DaVarg products and they are all great. The TEXN wallet is no exception. The finest craftsmanship....

✩✩✩✩✩   It's a perfect product... and as it ages I have experienced more quality !!!!!  Money well spent...

 

 

;